VRE Systems
PRODUCTS BUILT TO LAST!
40+ years of manufacturing & providing quality solutions for the retail garden center, greenhouse, horticultural & agricultural industries.
About Us
With 40+ years' experience and customer satisfaction providing products and services to the retail garden center, horticultural, greenhouse and agricultural industries. All VRE products have been engineered to provide the highest return on your investment, to be a quality and long-lasting product, and to meet your exact business needs. Our commitment also includes being the leader in heat retention, light deprivation and shade curtain systems in North America and the obvious choice for the fabrication requirements of the greenhouse and garden center industries.
products FOR THE GREEN INDUSTRY
VRE products have been engineered and designed for customer service and retail nursery garden centres to transport, convey and display a wide variety of products.

Carts & Conveyance
Berry Bins, Poultry Modules, Agristack, Equine Feed & Equipment Carts, Transport Carts, Customer Service Carts, Monorails, IPPS (Cannabis)

Displays
Paving Stone Displays, Merchandising, Display Benches, Step Displays, Propane Cages, Mulch Bins, Signage, Sign Holders

Retail Turnkey Solutions
Turnkey Garden Centre Designs,
Fencing, Security Cages, Structures, Watering Solutions

Curtain Systems
Shade/Energy Curtains, Light Deprivation Curtains, Walls (sliding, suspended, rollup), Ground Cover, Insect Netting

Structures
4 Season, Round House, Peak, Flat, Sloped, Cash Huts

Install
We offer full installation for all projects. Our experienced team is fully equipped to get your project up & running.

Custom Fabrication
From concept to completion, we can assure you no job is too big or too small. We have the right solution to custom suit what you require for your business.
There are several ways to reduce energy costs in commercial greenhouses, including: Shade cloth can be an effective way to reduce energy costs in commercial greenhouses by controlling light and heat levels. Here are some tips for using shade cloth to save energy: By incorporating these tips, shade cloth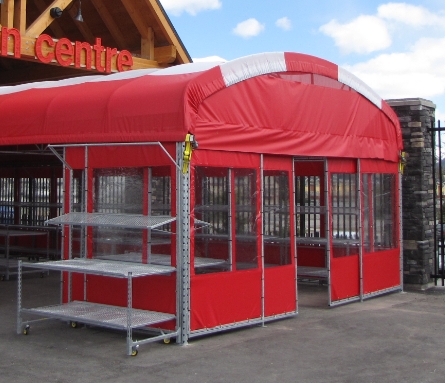 There are several reasons why to choose VRE Systems Turnkey Garden Center Designs: Overall, VRE Systems Turnkey Garden Center Designs can offer a range of benefits for garden center owners looking to build or renovate their facility, including expertise, customization, efficiency, and high-quality materials. By Luc Pelletier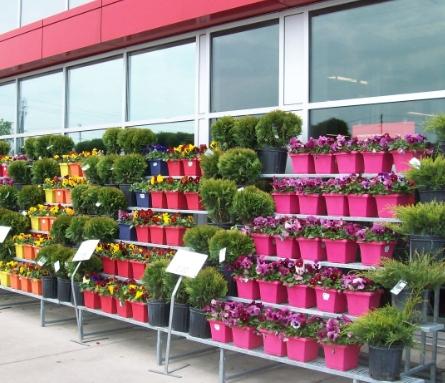 VRE Systems Customer Service Carts & Displays are beneficial for garden centers in several ways: Overall, VRE Systems Customer Service Carts are indeed a valuable tool for garden centers looking to improve customer service, increase sales, and improve the overall shopping experience for customers. By Robert Gabbidon

"Working with VRE Systems, Terra has enjoyed the quality workmanship, professionalism and prompt service provided when installing new installations, completing regular PM work and covering off emergency situations as they arise."
Paul
Terra

"We exclusively use VRE Systems for our Shade Systems. VRE installers keep our systems up to date and well maintained."
Louis,
Schenk Farms and Greenhouses

"I have worked with VRE Systems and their shade products for over 13 years… Having used many different fabrics, and shade systems, I have seen none other who could match their quality or service"
Peter John,
Linwell Gardens

"Many thanks for the speedy return of the greenhouse covering… I walked out of the barn and there was the VRE truck with a smiling driver! Cover is on and looks excellent."
John,
Springridge Farm
Proud partners
VRE is proud of the relationship we have with our valued Sales Partners, who carry our products to their regions for their customers. If you have a relationship with any of the partners listed below, we encourage you to reach out and order VRE products from them.